NEXT DROP:
September 29
11AM CEST
Returns Accepted
Within 14 days

Immediate Dispatch
Via DHL or DPD

Authentic Product
Sourced directly from brands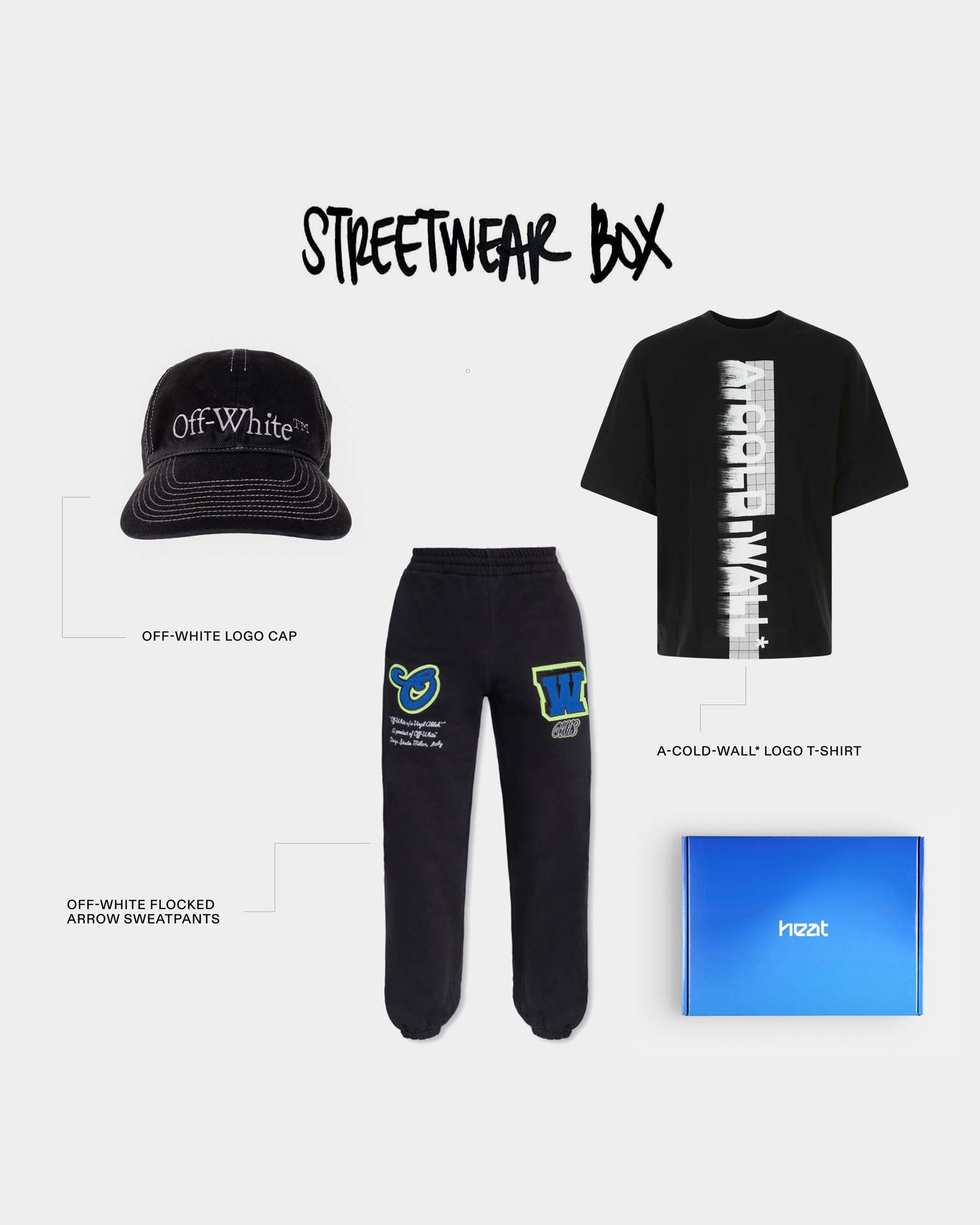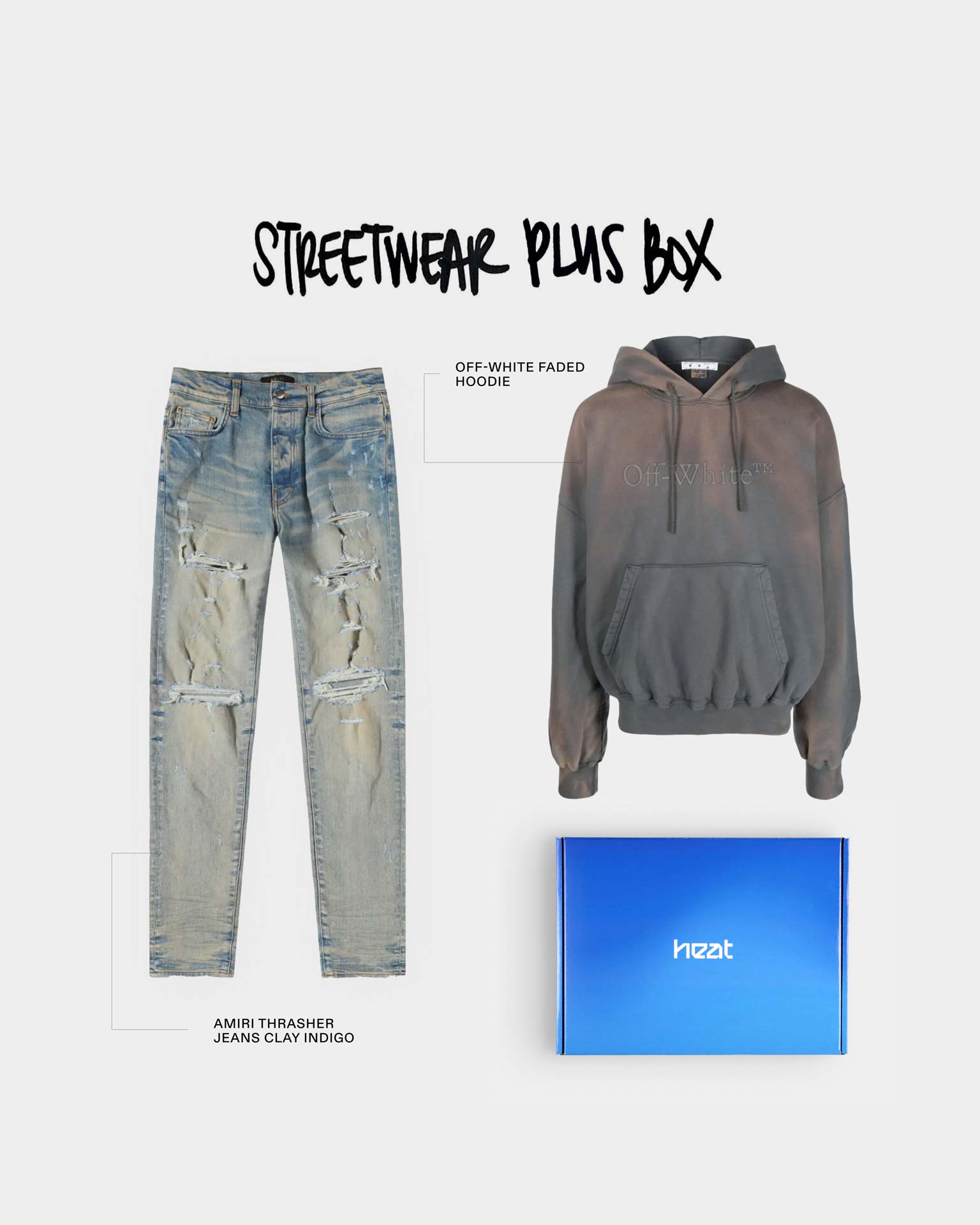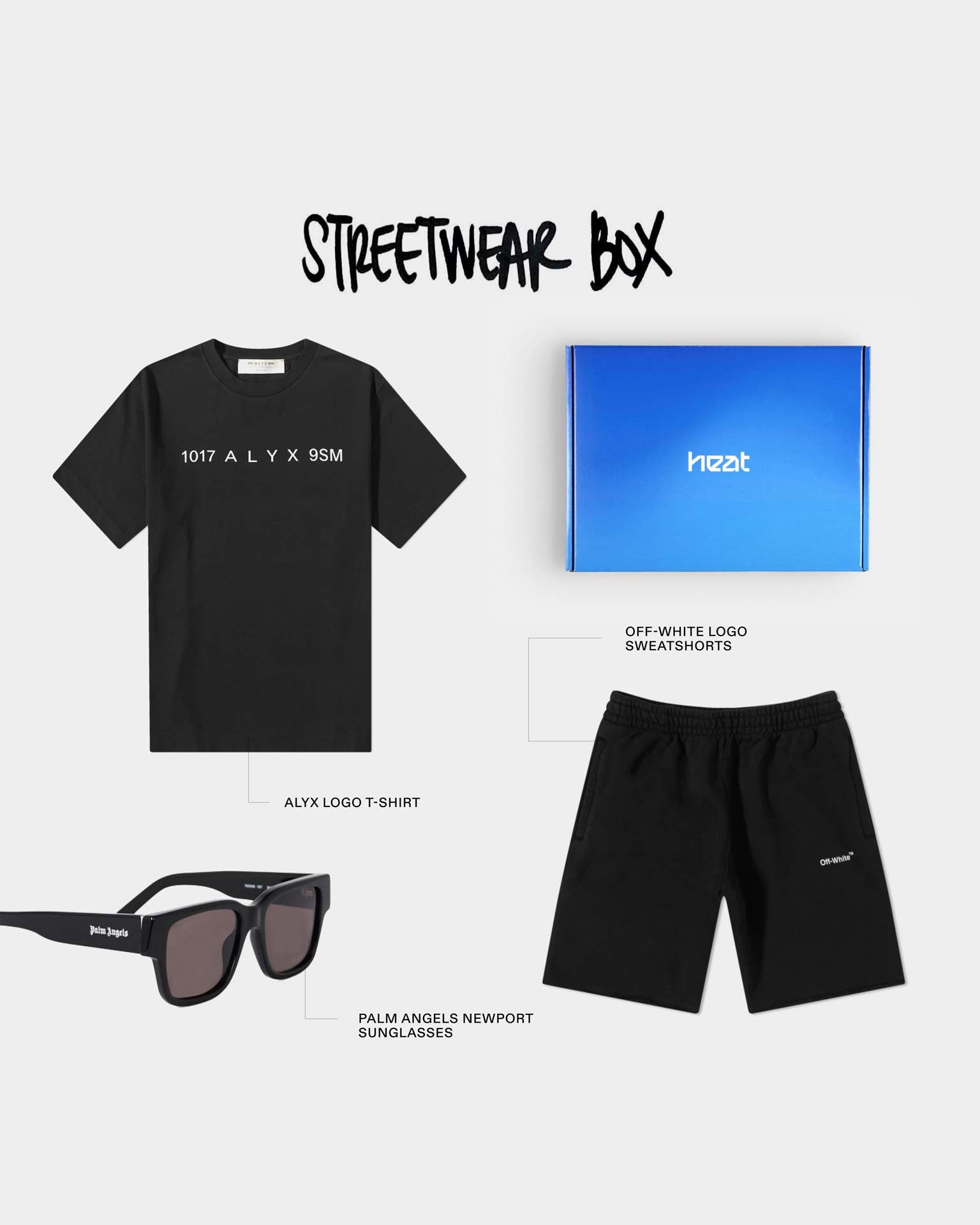 Brand Partners
01.
Sourcing luxury items
We collaborate with over 80 of the world's leading luxury brands to bring you the highest quality products, guaranteeing 100% authenticity.
Our team curates a personalized selection of the most sought-after luxury fashion products based on your style profile. Complete the profile before purchasing to ensure a tailored experience.
Due to high demand, our drops sell out fast. Stay informed by turning on post notifications and signing up for SMS alerts to be notified when a new drop is available. Move quickly to select your sizes and checkout when the drop is live.
Your mystery box will be dispatched promptly via DHL, FedEx, or DPD and you will receive a tracking number via email. We accept returns of unused and unworn products within 14 days.
Please read our FAQs below
Do you cover customs and duties?
For UK and US customers, duties and taxes are covered by HEAT.
If you are outside of these regions, you are responsible for checking the cost of any Import Charges before you place your order and for paying all Import Charges. We advise that you refer to your government website to get the most up to date information on all such charges that will be payable by you.
DO I GET TO PICK MY SIZES?
You will need to select your top, bottom and shoe size on the product page before purchasing your box.
There is a problem with my order
If there is an issue with your order when you receive it, please contact us at info@heat.io or use our contact form in the support section on the website as soon as possible.
We will do our best to resolve your issue as quickly as we can. If you'd like to return your order, please see our returns policy.
DOES HEAT OFFER DISCOUNT CODES?
We do not offer promotional discounts. However, you can earn points via our HEAT+ Loyalty & Referral Program to redeem. Register to HEAT+ and start earning points now.
Will I get products from brands in my Style Profile?
We will try our best to make sure that you receive items that are in line with the preferences selected in your Style Profile, but we cannot guarantee.
What are your delivery times?
We aim to ship all orders within 10-14 working days unless clearly stated otherwise. Sometimes we are at the mercy of third parties (couriers) but we will do our best to keep you informed on any transit delays.
Should your order have not arrived when you were expecting, please check the following -
- Check order confirmation
- Check your dispatch confirmation email (Be sure to check Junk/Spam Folders) which will contain a tracking link with the most up to date information on the whereabouts of your parcel.
- Check for text messages, emails and attempted delivery cards from one of our couriers. If your tracking has not been updated, your parcel may be awaiting collection from our warehouse.
For any further support on your order, please contact our customer support team, with your order number to hand.
Can I cancel/change my order?
If your order has been placed, but not dispatched, we will try to make the change or cancellation wherever possible. However, please note, we cannot guarantee order amends and cancellations will be actioned prior to shipping.
You can return your order within 14 days of your order being delivered. (This period is extended to 28 days during the December holiday season) Please visit our returns policy for more information.
How do I return my order?
To initiate a return please log into your account, go to order history and select the order you would like to return. You will then be redirected to our online returns portal to complete the returns form.
Any HEAT BOX you wish to return, must be returned in its original packaging and must contain all original items. You cannot return individual items from a Heat box.
You must include your order number and sender details inside to allow for easy identification and prompt processing by our returns team.
If your box does not contain all items included, we will reject the return and place it on hold whilst we reach out to you for more information.

GLOBAL RETURNS
If you are returning from outside of the UK, please clearly mark your return 'UK MERCHANDISE RETURN' to avoid customs delays and unnecessary charges.
All reimbursements will be paid back via the original payment method to the same account used to make the payment.
If your original payment method is no longer active, we will issue store credit that will need to be redeemed within 180 days.
Please note, if you wish to return your order which was purchased via coinbase pay, we will only issue store credit.
What to do if my order is faulty?
Please contact our customer support team with your order number and the name of the item that has arrived damaged. We will also need to see clear images of the damage on the item and the label on the packaging. If your claim is accepted, then we will arrange an easy return and exchange for a like-for-like product.
What if I'm outside the return period?
Returns received outside the communicated time frame will not be accepted and no refund will be issued.

In the instance of us receiving your return outside this timeframe, we will happily re ship your order back to you (at your cost) or issue store credit. We will happily re ship your order back to you (at your cost) or issue store credit.
Due to the nature of our service, we are unable to exchange the contents of your box. However, if preferred, you can return for instant store credit, which is valid for 180 days.
Are all your products authentic?
All of our products are 100% authentic. HEAT has built relationships with over 100 global brands and verified retailers to ensure all products are always authentic.
If you require additional information on the items received in your order, please contact our customer support team at info@heat.io for assistance. HEAT sells products across a range of different categories such as seasonal, archive, samples and exclusives!
So don't be alarmed if you can't locate your product in a google search - Our team is here to give you more information.
Does my box meet the guaranteed RRP?
All our boxes have a guaranteed RRP. For any queries on the value of your box, please contact our customer support team at info@heat.io for RRP confirmation.
What payment methods do you accept?
Visa, Mastercard, American Express, Apple Pay, Google Pay, Coinbase, PayPal, Gift card, Store credit, Klarna (UK & EU Only), Clearpay (UK Only)
How do I reset my password?
Click 'Forgot Password' on the account sign in page to receive a password reset email. If you're having trouble with this, please email us at info@heat.io