MENS STREETWEAR BOX
From €350
Guaranteed Value: €700 - €950+
Featuring: Off-White & Palm Angels Only
Free €100+ Extra Guaranteed Value Included
Description
The €350 Mystery Box ensures a minimum value of over €700 and includes a variety of items, including Hoodies, T-Shirts, Sweatpants, and accessories. Wardrobe staples, you can't go wrong.
The €580 Mystery Box ensures a minimum value of over €1150, you're guaranteed to receive Off-White 'Out Of Office' Sneakers as well as higher-value items like Hoodies and Outerwear. This is a steal!
Authentic Product
Partnered with 100+ leading luxury brands
Guaranteed Value
Each box type have distinct value ranges
Refunds & Returns Accepted
Returns accepted on all products
Box Details

Each box is meticulously curated to contain a pre-determined guaranteed value range, made up from 100% authentic luxury designer product. Since 2019, we have forged and secured direct partnerships of 80+ leading luxury brands to ensure you receive the best boxes possible. If you've selected a half size in sneakers, you will receive half a size down as the Out of Office style fits big. If you've selected a full size, you will receive the size you've selected.
Guaranteed Value

Discover a range of guaranteed values tailored to each box and type. Upgrading to our 'Plus' versions offers an improved value range as well as an increased chance of receiving more sought-after items.
Shipping

10-14 Working Day Dispatch. Experience swift and reliable delivery and stay updated on your order's journey with real-time tracking information, provided upon dispatch. For any shipping-related questions or assistance, please message our dedicated customer service team.
Refunds & Returns

Shop confidently knowing that we offer hassle-free returns and refunds. Explore our Return FAQs for details on initiating returns and eligibility criteria. For any questions or assistance, our dedicated customer service team is here to help promptly. Your satisfaction is our priority.
Not Completed Your Style Profile?

Elevate your unboxing experience by completing your Style Profile and enjoy an improved box curation, containing potentially increased chances of receiving items from your selected preferences.
Potential Combinations inside the Original Box
All Boxes Are Personally Curated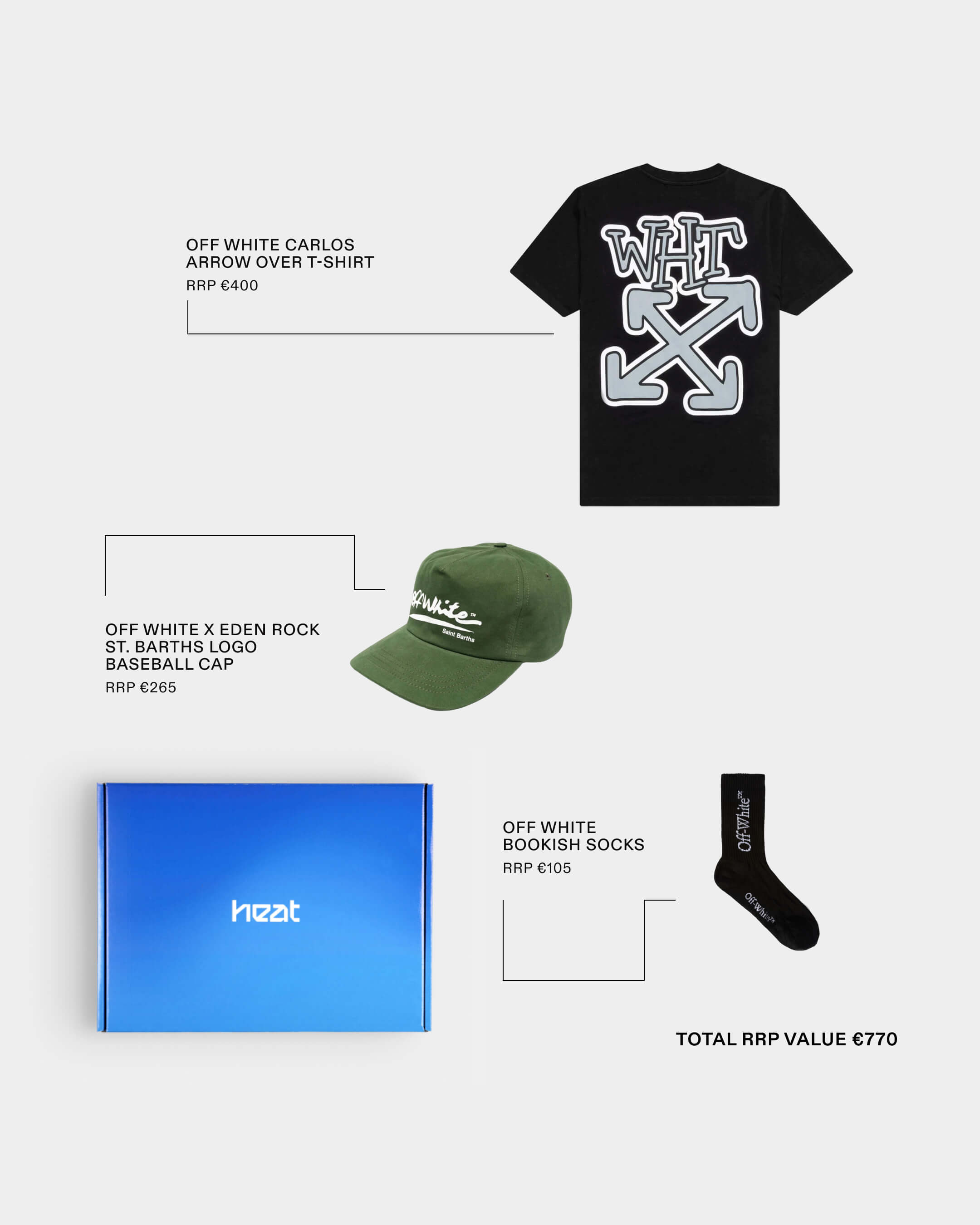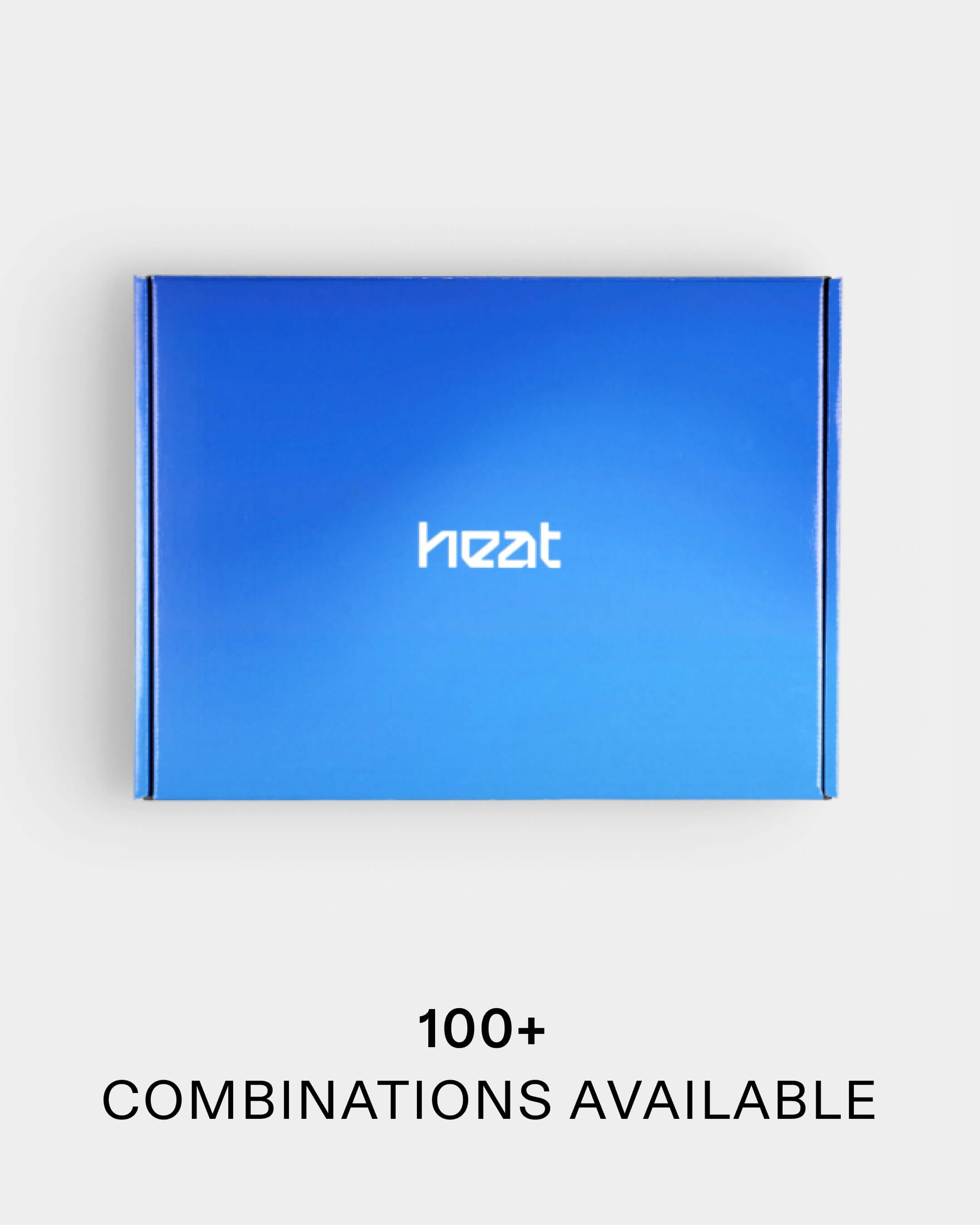 Potential Combinations inside the Plus Box
All Boxes Are Personally Curated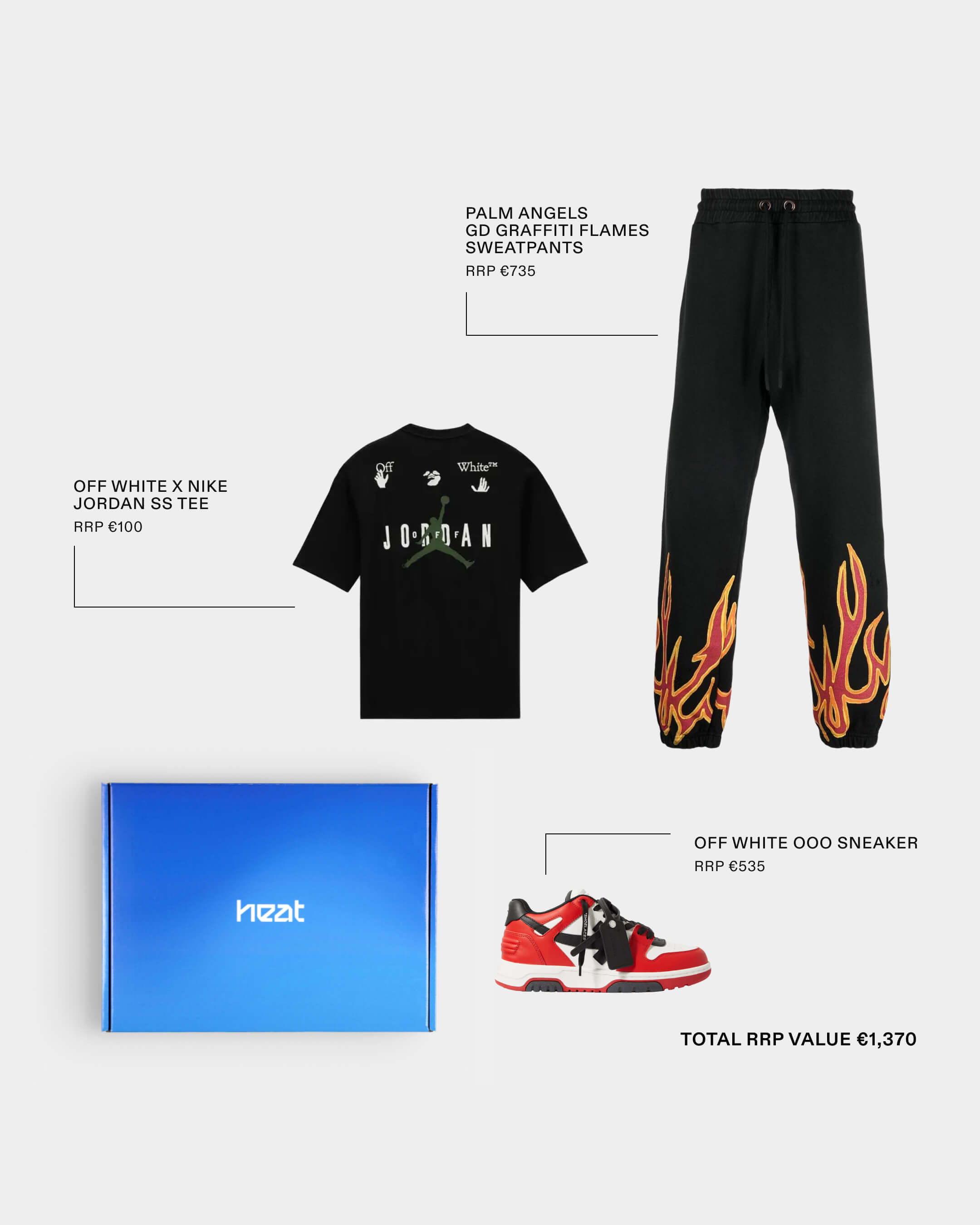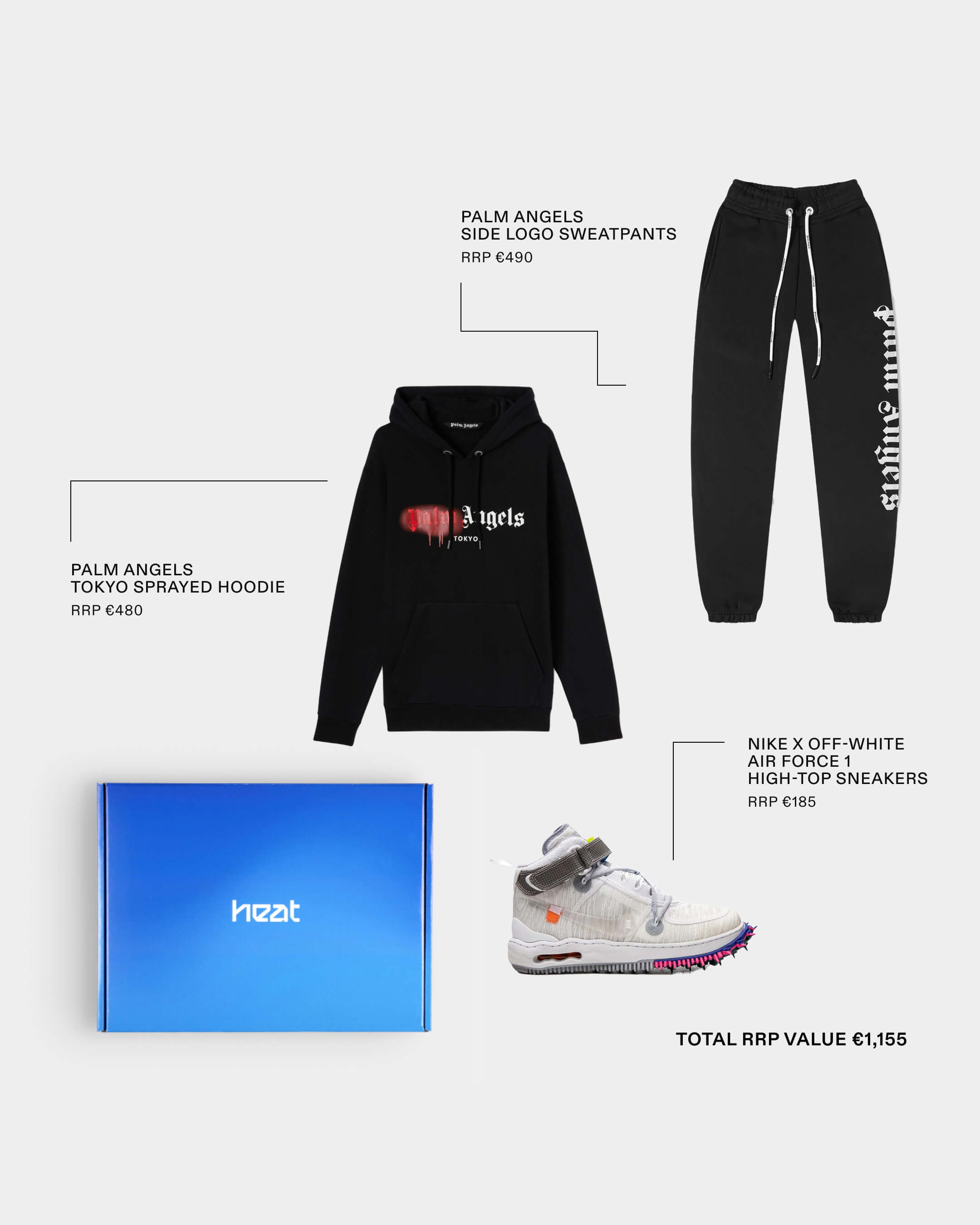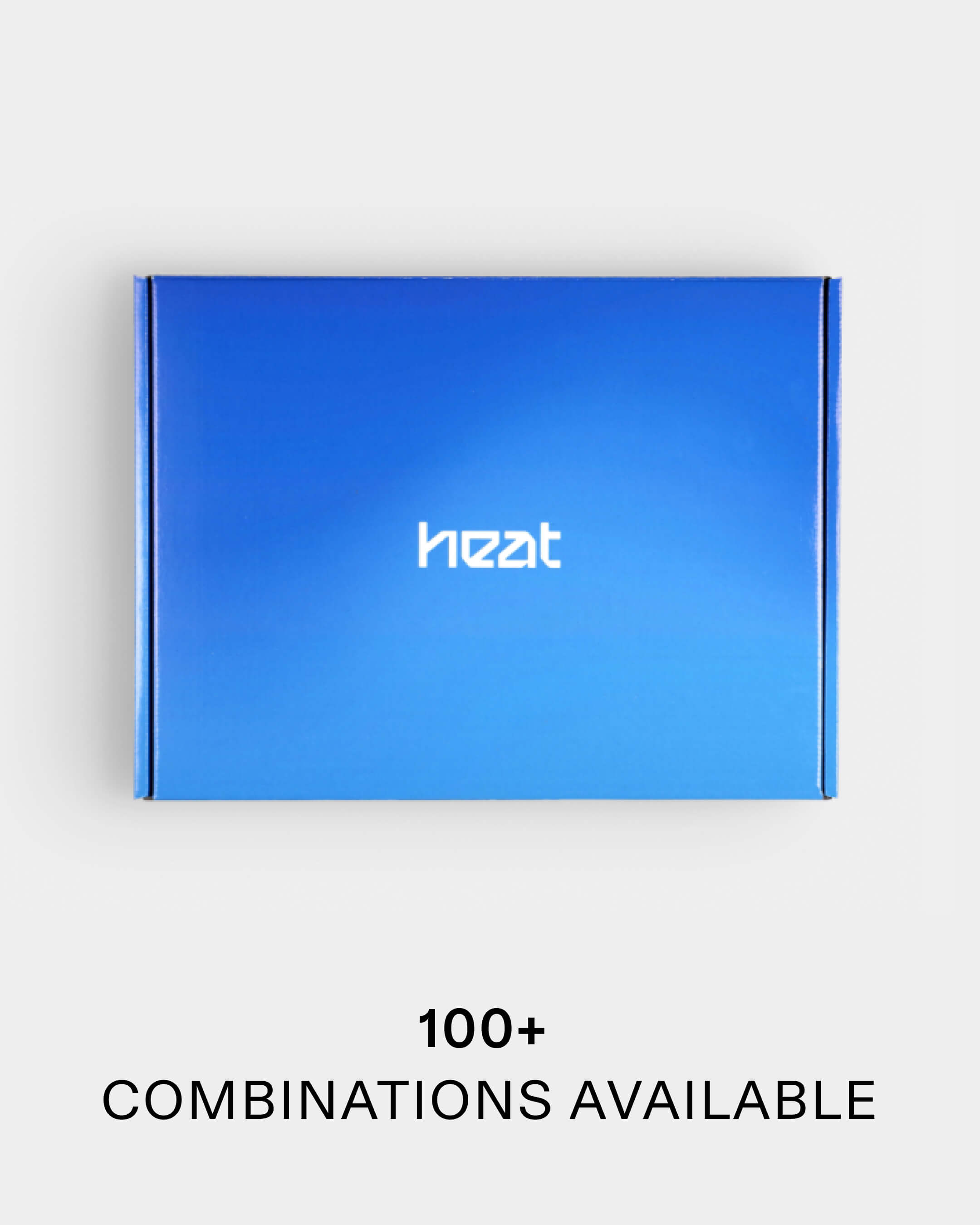 Buying a gift? Check our:
Womens BOXES
Womens
Streetwear Box
From €350
Free €150+ Extra Guaranteed Value Included
Guaranteed Value: €700 - €1500+
Contains: 2-4 items
Featuring: Off-White and Palm Angels Only