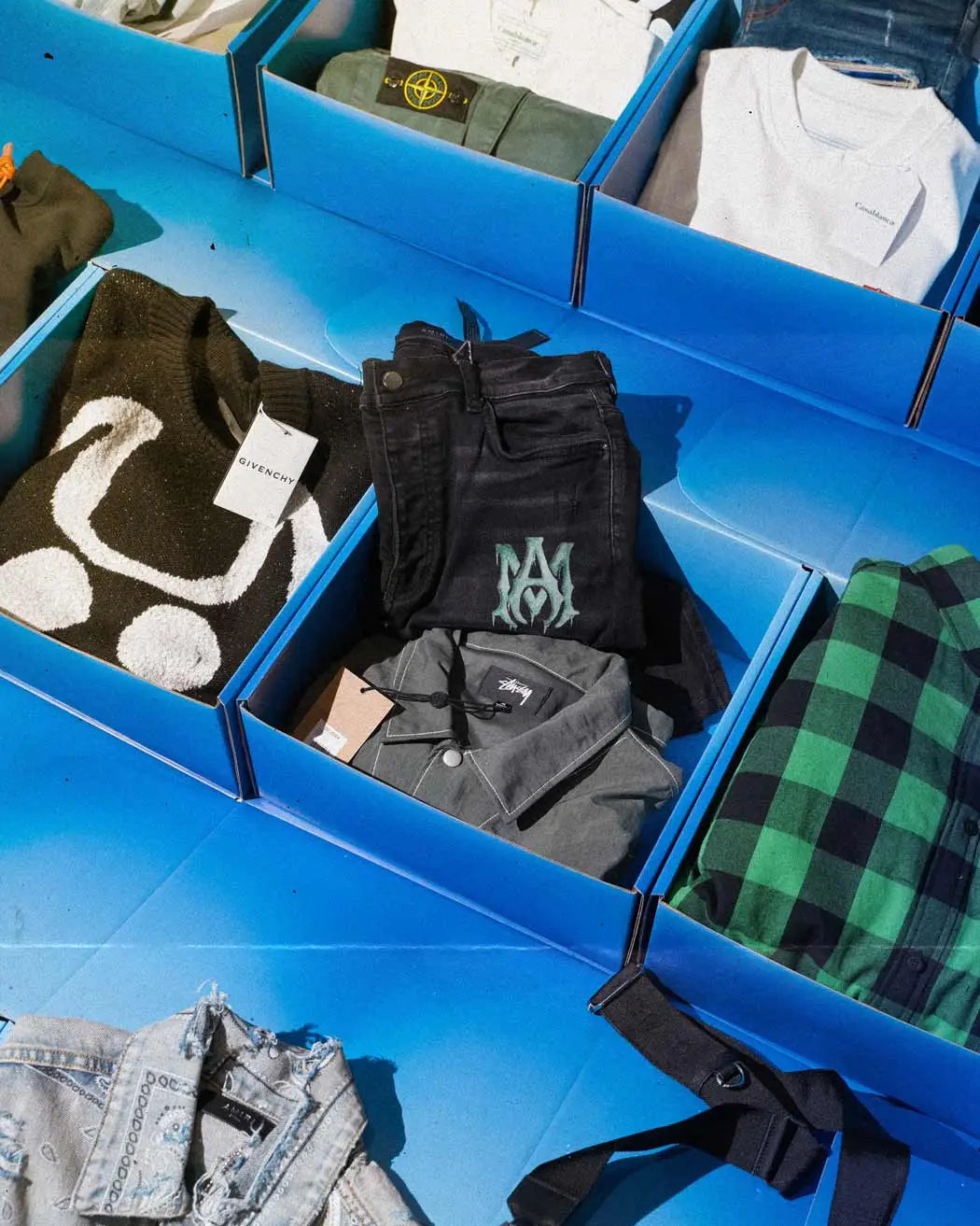 Authentic Partnerships
Proudly partnered with over 100+ luxury brands, we guarantee 100% authenticity inside every box. Both Standard and Plus box types offer carefully curated selections, guaranteeing a defined range of value and a set number of items inside.
Sell-out drops
Our curated collections are in high demand and sell-out fast. Turn on post notifications and sign up for SMS alerts to be notified when a new drops are available. Move quickly to select your sizes and checkout when the drop is live.
Your Style Profile
Personalise your box by sharing your colour, size and brand preferences. Seamlessly attach your Style Profile to your order for an improved unboxing experience tailored towards you.
Worldwide Shipping
Your mystery box will be dispatched promptly via DHL, FedEx, or DPD and you will receive a tracking number via email. We accept returns of unused and unworn products within 14 days.
Have More Questions?
Look at these recommended pages for you
Mens
Streetwear Box
From €350
Free €150+ Extra Guaranteed Value Included
Guaranteed Value: €700 - €1500+
Contains: 2-4 items
Featuring: Off-White and Palm Angels Only
Womens
Streetwear Box
From €350
Free €150+ Extra Guaranteed Value Included
Guaranteed Value: €700 - €1500+
Contains: 2-4 items
Featuring: Off-White and Palm Angels Only