Palm Angels
Palm Angels are the luxury streetwear brand founded by Francesco Ragazzi, that was never meant to be a fashion label. Palm Angels was originally meant to be a black-and-white photography book about Los Angeles' skateboarding scene, which then developed into one of the hottest streetwear brands on the planet.


HEAT's partnership with Palm Angels sees the brand's products regularly feature within our Streetwear and Streetwear Plus boxes, from their iconic tracksuits, to their teddy bear hoodies and t-shirts, providing the HEAT community with the most sought-after Palm Angels products.


Sign up below to be notified on the next streetwear drop, with Palm Angels featuring alongside other huge brands and up-and-coming disruptors in the streetwear scene.
HEAT's original mystery box was the Streetwear Box, making Palm Angels one of the key brands to be featured since our inception. The brand takes inspiration from LA's skating culture, mixing laid-back Californian street style finished with Italian luxury. 


Palm Angel's blurring of the lines between streetwear and high fashion has established the brand as one of the hottest within the scene and perfect for our community of streetwear enthusiasts. 


The brand has become synonymous with multiple styles from their iconic '70s inspired tracksuits with the stripe on the side of the jacket and pants, to their Kill the Bear range and their various spray-painted city t-shirts, spanning locations such as Los Angeles, Tokyo and New York.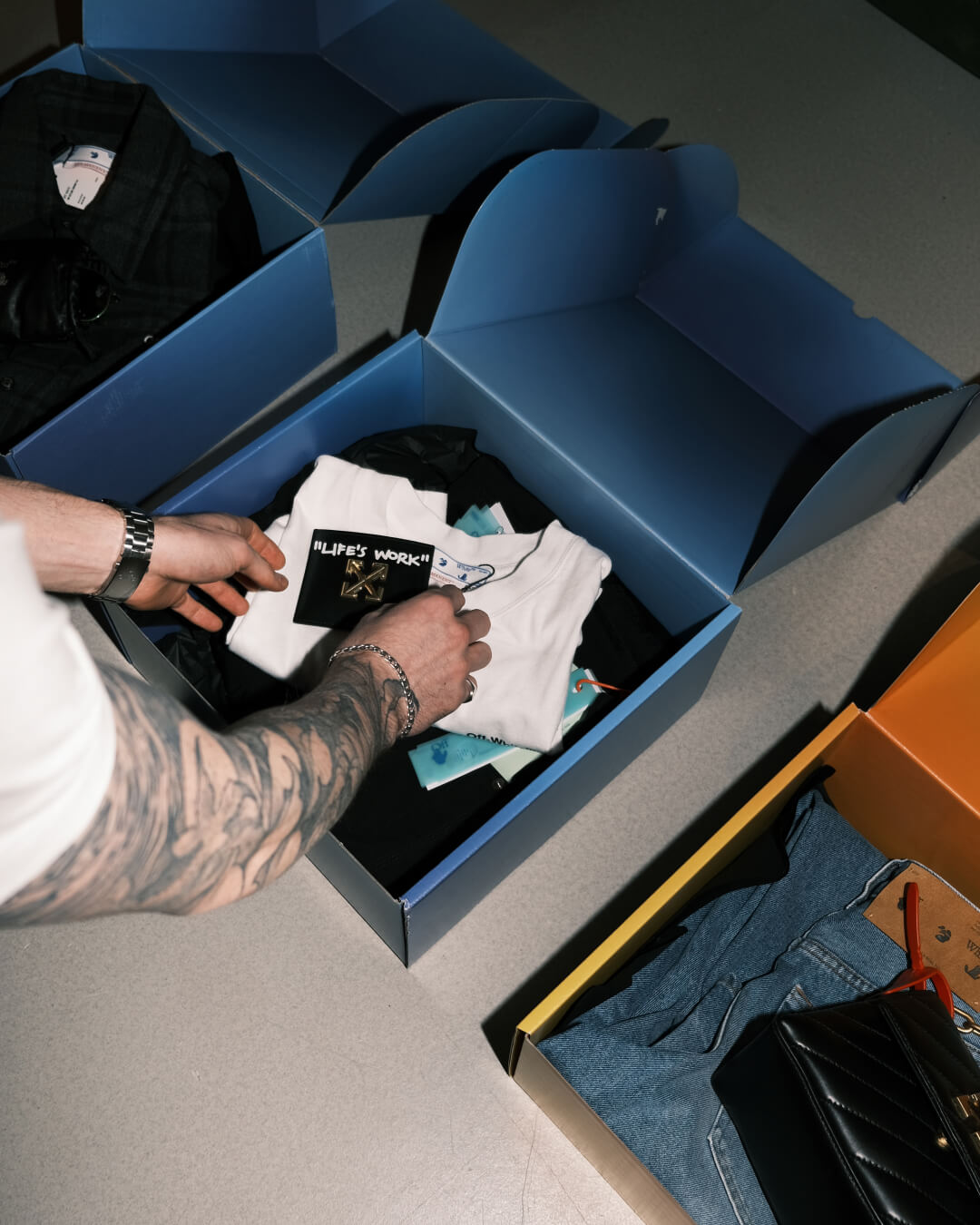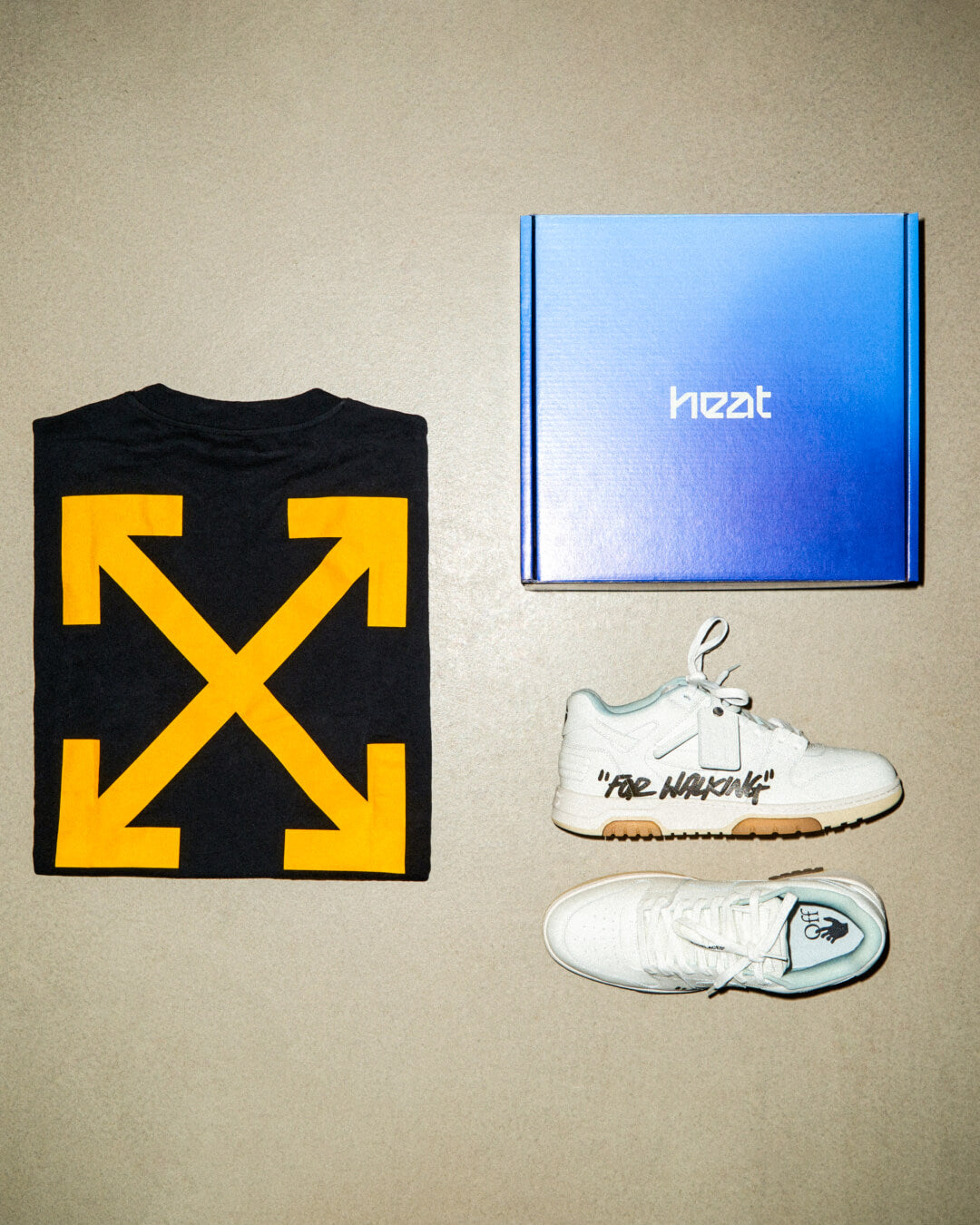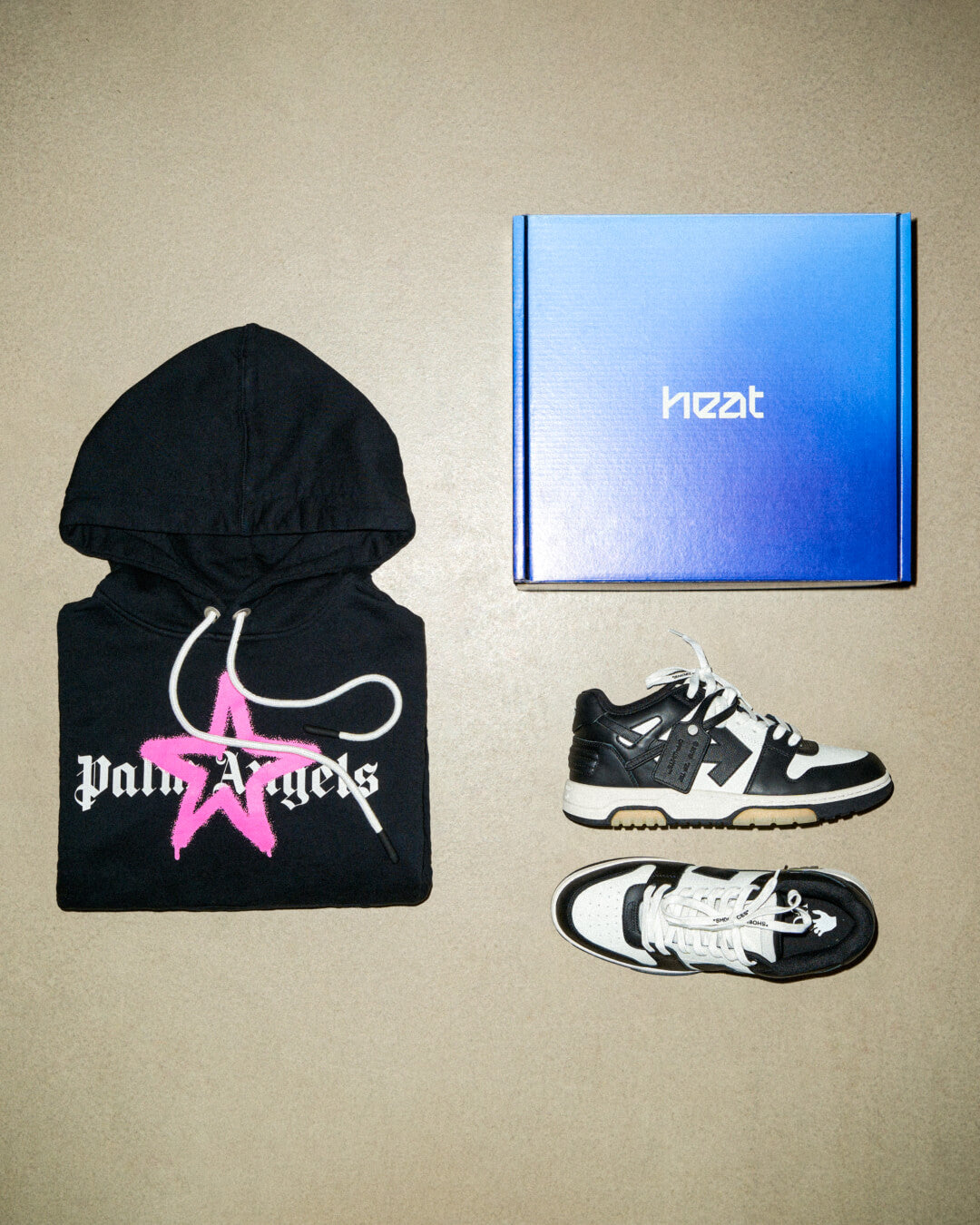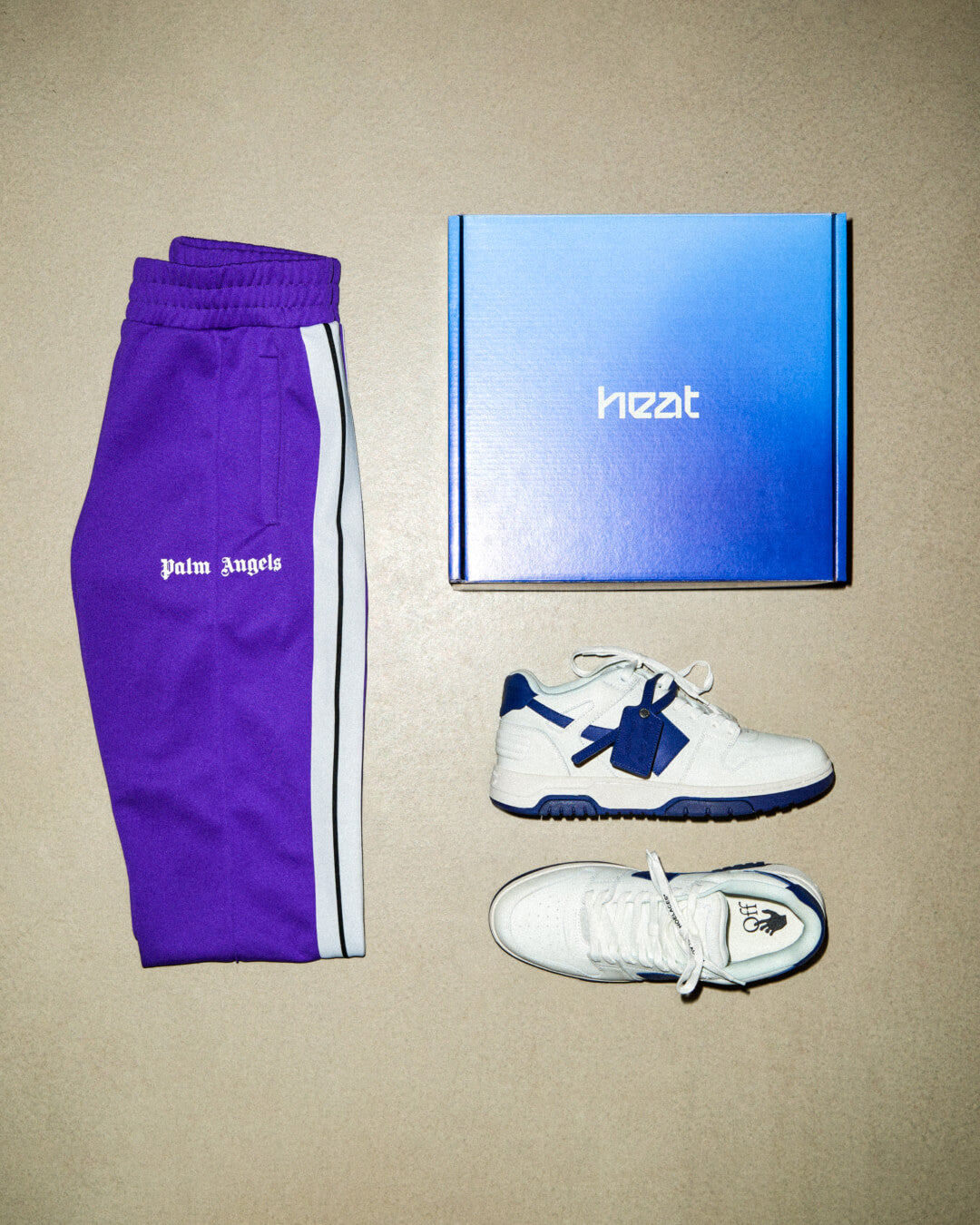 About Palm Angels
Palm Angels was founded in 2015 by Francesco Ragazzi, however the project originally started in 2014 through the creation of Ragazzi's black-and-white photography book with the foreword written by Pharrell Williams. The first line in 2015 was skate-inspired but with an emphasis on craftsmanship and materials, with a focus on quality continuing throughout Palm Angels' progression as a brand.


In 2017 and 2018 Palm Angels teamed up with Under Armour for their collaborative "Recovery" collection which elevated the brand further, teaming up with a heavyweight from the sportswear industry and opening themselves up to new audiences.


Since then collaborations with other brands such as Moncler in late 2022 have seen Palm Angels showcase their approach to craftsmanship with their attention to detail and choice of materials, fabrics and styles which was clearly seen in the light-up Maya jacket that the two brands collaborated on.
01.
Sourcing luxury items
We collaborate with over 80 of the world's leading luxury brands to bring you the highest quality products, guaranteeing 100% authenticity.
Our team curates a personalized selection of the most sought-after luxury fashion products based on your style profile. Complete the profile before purchasing to ensure a tailored experience.
Due to high demand, our drops sell out fast. Stay informed by turning on post notifications and signing up for SMS alerts to be notified when a new drop is available. Move quickly to select your sizes and checkout when the drop is live.
Your mystery box will be dispatched promptly via DHL, FedEx, or DPD and you will receive a tracking number via email. We accept returns of unused and unworn products within 14 days.
Shop now. Pay later with Klarna